Fire sprinkler inspections are an important part of ensuring life safety in your building. Inspections provide many benefits to building owners. Many property owners or building managers have questions when it comes to fire sprinkler inspections.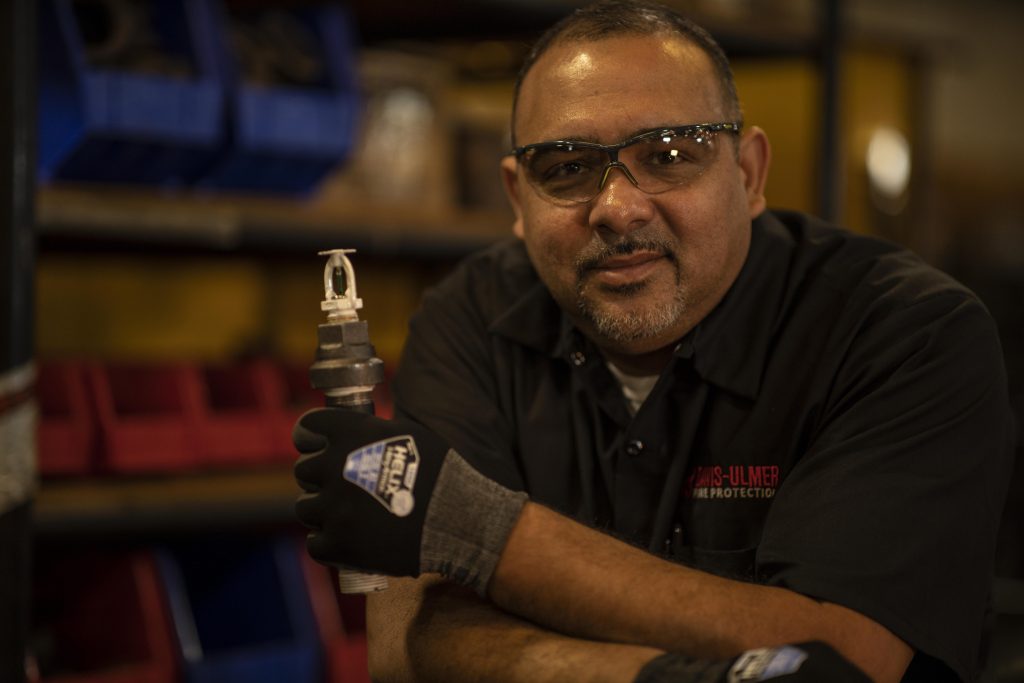 Are inspections really necessary?
Yes, fire sprinkler inspections are required by NFPA 25 and local code. NFPA 25 is the Standard for Inspection, Testing, and Maintenance of Water-Based Fire Sprinkler Systems. While NFPA 25 is the baseline requirement for sprinkler inspections, your local jurisdiction may have additional requirements.
What are the benefits of fire sprinkler inspections?
Fire sprinkler inspections will help you:
Avoid fines due to noncompliance
Potentially save money on insurance premiums
Ensure your sprinkler system will work as it should
Increase the longevity of your system
How often do my sprinklers need to be inspected?
Typically fire sprinkler systems are inspected or tested:
Weekly/Monthly – Visual inspection of gauges and valves
Quarterly – Inspection and test of alarm devices, inspection of supervisory signal devices, control valves, and hydraulic nameplates
Annually
Every 5 years
Who needs to perform the inspections?
Quarterly, annual, semi-annual and 5-year fire sprinkler inspections should be performed by a licensed fire sprinkler contractor. The building owner should perform visual inspections weekly or monthly.
What is the difference between inspections and testing?
Inspections involve the visual checks of fire sprinkler components. During an inspection components such as sprinkler heads, are checked for any signs of damage. Testing of fire sprinkler systems involves more in-depth physical checks to test the function of fire sprinkler components.
W&M Fire Protection Provides Fire Sprinkler Inspections
If you need a fire sprinkler inspection, W&M Fire Protection is ready to help! We are fully licensed and qualified to perform sprinkler inspections in accordance with NFPA 25. We can inspect and test different types of fire sprinkler systems and provide any necessary repairs. To learn more about our inspection services, contact us today!