Inspections and testing of your fire protection systems should be an integral part of your buildings' life safety scheme. Taking proper care of your systems will give you peace of mind that your property and building occupants will be protected in case of a fire emergency.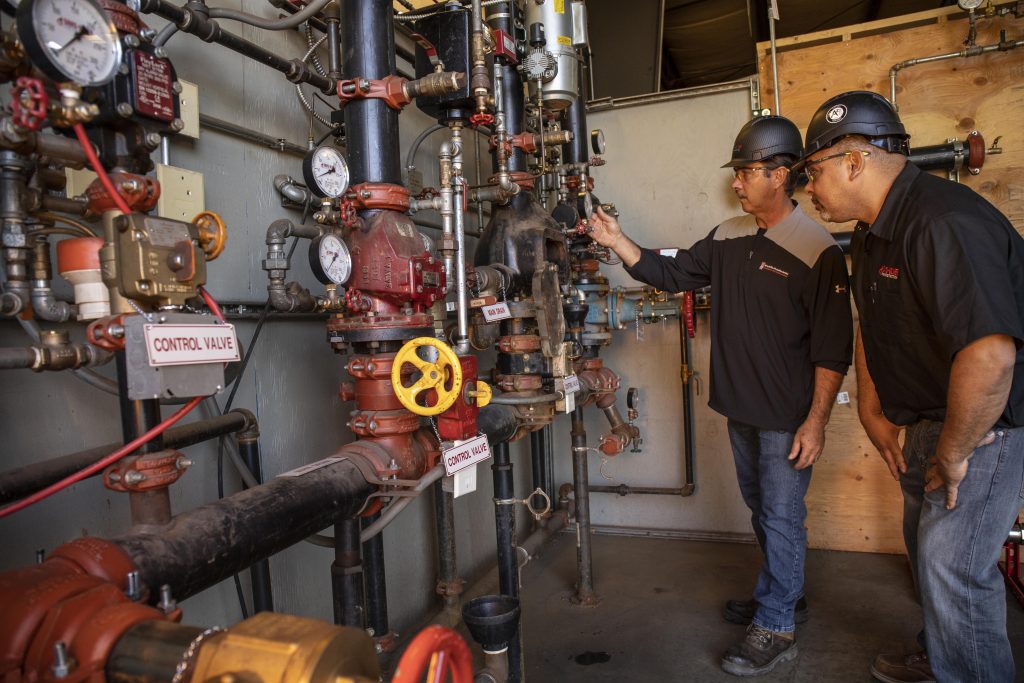 Benefits of Inspections & Testing
There are many benefits of inspecting and testing your fire protection systems including:
Increase the longevity of your systems
Avoid system failure
Ensure effective response to a fire
Comply with NFPA standards and local codes
Avoid fines due to non-compliance
What Fire Protection Systems Need to be Inspected & Tested?
Fire sprinkler systems
Fire alarm and detection systems
Fire pumps
Special hazards systems
Deluge systems
Pre-action systems
Dry sprinkler systems
Backflow prevention devices
Fire Sprinkler Systems
NFPA 25, the Standard for Inspections, Testing & Maintenance of Water-Based Fire Protection Systems, outlines the requirements for inspecting your fire sprinklers. Depending on your type of fire sprinkler system, your sprinklers should be inspected and tested monthly, quarterly, semi-annually, annually and every 5 years.
Fire Suppression Systems
There are many types of fire suppression systems that need to be testing and inspected on a regular basis. Some fire suppression systems include clean agent systems, CO2 systems, foam systems, FM-200 and Novec 1230 systems. When you have a gaseous fire suppression system, you will need to have enclosure inspections performed once a year. Clean agent systems need to be checked at least twice a year to ensure they contain the proper amount of clean agent at the correct pressure.
Fire Alarm Systems
Visual inspections of fire alarm systems must be performed weekly, monthly, semiannually, and annually in accordance with NFPA 72. Testing of alarm systems involves a more in-depth physical check of the alarm components. Testing is typically performed annually or semi-annually.
W&M Fire Protection Provides Inspections, Testing & Service
At W&M Fire Protection, we provide inspections, testing and service of all your fire protection systems. We make it easy for you to take care of your systems by offering service for fire sprinklers, alarms, suppression systems and more all performed by our NICET certified technicians. We can set up a service plan that will help to ensure the integrity and compliance of your fire protection systems. W&M serves customers in New York City and the entire tri-state area. If you are interested in learning more about the services we provide, contact us today!